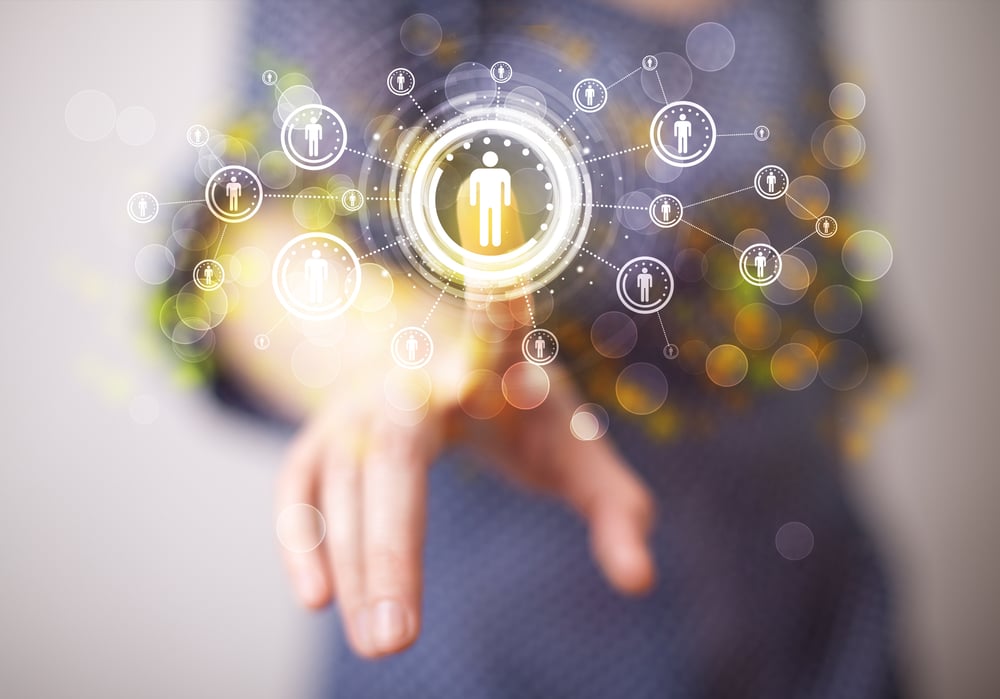 Social media marketing for small businesses can sometimes be challenging. Where do you begin? How do you start? How do you grow your bandwidth? Here are 9 steps to help you get your social media efforts off the ground.
Why Social Matters
Social media matters in business in an abundance of ways. The biggest reason is that 80% of adults under 50 are using social media daily! Even 64% of senior citizens are using social media regularly. This means that, no matter what your business or service is, there is an audience online for you to reach through social media marketing. Building an online brand and connecting with your customers is vital to surviving in the digital age.
What Are Your Social Goals?
When it comes to social media, goals go beyond getting new customers. When using social media as a marketing tool, you need to set goals to gauge how well your marketing plan is performing. The best way to develop social media goals is to be SMART about it.
Specific- When defining your goals, the more detail you include, the better.
Measurable- For each social goal and task, ensure you can measure results and that your goals include quantifiable results.
Achievable- Are your goals realistic. You want to set amazing goals, but you also want to be able to reach them, so keep that in mind while you are setting them.
Relevant- Make sure your goals are relevant to social and relevant to improving your business.
Time-sensitive- Don't leave any goals open-ended. You want the pressure of time on your side.
Build A Brand
Building a brand is crucial to a social media presence for a business. You want your brand to be personable and cohesive across all platforms. The personality you create should come across as human and relatable but should also align with your company image and values. You want your followers and connections to relate to what you are sharing and look forward to your next post.
Connect With Other Professionals
When you connect with like-minded professionals, you can benefit in many ways. For starters, connecting with them can give you a new perspective and a wealth of knowledge that they may share with you. You can also benefit from their already established network. When influencers and brands share each other's content, not only are they reaching their networks, but they are reaching each other's networks as well. Getting a mention from a well-respected influencer tells their followers that you are also relatable and trustworthy.
Build Or Revamp Your Blog
Having a great blog is the best way to reach a large audience and establish credibility with your audience. If you already have a blog, revamping it and building up what you have is essential. It is recommended to blog at least 16 times a month. Companies that blog the recommended amount gain at least 3x more traffic than those who do not. It's important to remember when blogging that you should not just strive for quantity but quality as well. Your blog should tell your story and be relevant to your ideal customers.
Repurpose Content
If you have old content that performed well, reuse it! Bring it up to date and revitalize it with a new title and repost it. Repurposing content can improve your SEO ranking for the topic and reinforce your authority on the subject.
Drive Website Traffic
Promoting and sharing your website and content through social media is a great way to drive website traffic. Social media helps drive site traffic in several ways:
Engaging with your audience
Optimizing your calls-to-action
Promoting content
Content is easily shared
Paid social advertising
Include Visuals
Sharing visual posts such as photographs, infographics, and videos on social platforms is a great way to grab the attention of many internet users. When creating your visual content, ensure you're using the right colors and appropriate images for your brand and message.
Use The Right Tools
When it comes to fixing anything, including your social media strategy, it takes tools. Not just any tools, but the right tools. Finding the right platform for your social media marketing efforts is the key to social success. In finding the right platform, you should outline what your company needs and expects from a social media platform and base your decision on a platform that fits those needs.
Since 2005, Quikstone Capital Solutions has helped thousands of small business owners with working capital for all their business needs - from purchasing new equipment, hiring additional staff, increasing inventory, and expanding or remodeling. Quikstone can get the money you need quickly and easily. There's a simple application, no collateral is required, and funds can be available to you in just 2-5 business days. Quikstone has an A+ rating from the Better Business Bureau, and 80% of our merchants are repeat customers – we're proud of that fact. Contact us today to learn how we can help your business grow. At Quikstone, we have one goal – to help you succeed.