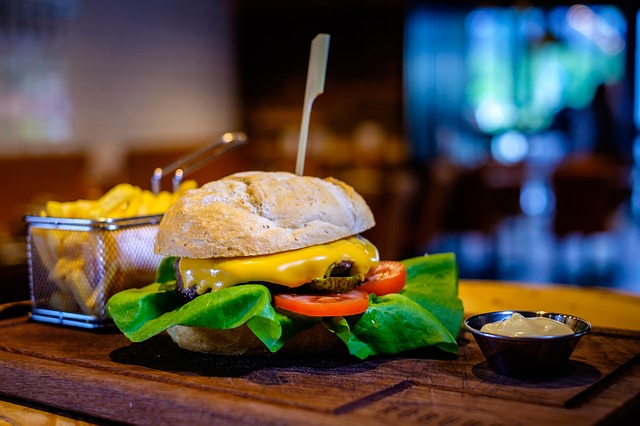 Whether you own a restaurant, bar, deli, bakery or coffee shop, digital menu boards can give your establishment a modern look. They can be time savers and a valuable tool for advertising. They're also good for the environment as in many cases you can eliminate paper menus. Here we take a look at the many benefits and features of digital menu boards.
Playlists
"You can create an unlimited number of playlists, examples morning menu, lunch menu, dinner menu, happy hours menu, special events menus and more!" This allows you to easily transition through your menus to reflect service times. You can easily create and display specialty menus for events and holidays. This not only saves space, but you eliminate the need to manually change menus, which saves time. It also allows for a greater amount of customization for each of your different menus.
Menu Editing
Nobody likes telling a customer that you are out of something on your menu. Digital menu boards allow you to easily edit menu items to ensure your servers, bartenders or cashiers aren't burdened with the responsibility. These systems allow you to change prices without having to completely reprint your menus, which is very cost effective. It also allows you to keep your menu fresh by easily changing out or adding new dishes. You can even spotlight specials or other items you're looking to push.
Videos
Video can be used in a variety of different ways through a digital menu board. You can advertise upcoming events, spotlight new dishes and even give a look into the inner workings of your kitchen. They can also be used purely for entertainment purposes and give those waiting in line something to help pass the time. By involving your staff in the creation of these videos, you can motivate your team and help to humanize your brand.
Images
Food is highly visual and the ability to display high-quality images of your different menu items can significantly improve sales. It also helps to draw attention to lesser known or exotic dishes. This is especially effective for advertising your daily specials. Consider using a professional photographer and at the very least a high-quality camera to ensure an accurate representation of your menu items.
Descriptions
"Alongside server recommendations, menu descriptions are the most prominent influence in what ultimately gets ordered in your restaurant. And having compelling menu descriptions is even more important in the internet age, when potential guests might be deciding between you and your competition, based off the items on each menu." Your descriptions should be uniform in length, include ingredients, describe the mouth feel, detail the history of the dish and mention the health benefits where prominent.
Click Below For More Ways To Grow Your Restaurant