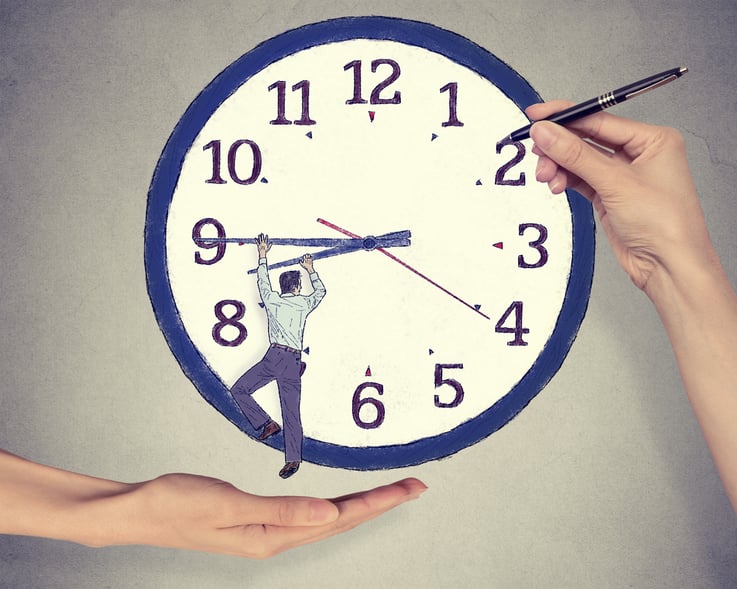 No matter what your small business does, being the owner will always have its challenges. Today we are faced with problems no one has ever seen, and the backbone of this country, you, the small business owner, have overcome everything. But there is something we can all work on, and that's time management. Let me share some things I have learned along the way with all the obstacles we are faced with today.

Plan Out Your Day
In the last few bits of your day, make sure you are taking the time to prioritize what needs to be done tomorrow. This will give you a roadmap when you start your day. Planning out your day and giving yourself an itemized plan that can be both fluid and rigid will drastically help your small business and time management.
Separate Daily And Weekly
When planning things out for your small business, make sure you differentiate the daily and weekly goals for your company. This will help keep a timeline and focus within your business and really make the most of what is happening and keep your small business as effective as possible.
Recognize The Distractors
We all know that working from home is pretty normal nowadays and that it comes with a multitude of distractors. Knowing what those are for you and those around you can make a day a lot smoother. Make sure to build breaks into your workday. Taking breaks will help out tremendously with not only avoiding getting burnt out but also giving the ability to take those mental breaks. With that, your small business will benefit because the distractors are held to these small blocks and put away, avoiding the time management pitfall of today's challenges.
Create Checklists
When your small business is running along and is starting to get extremely busy, a checklist will help with tasks that come up that are not as familiar. These will streamline the process of the things that are a little unknown. Using checklists effectively will help so that there is no time wasted but also so that nothing falls through the cracks and gets missed.
Download our E-Guide for additional Small Business Initiatives