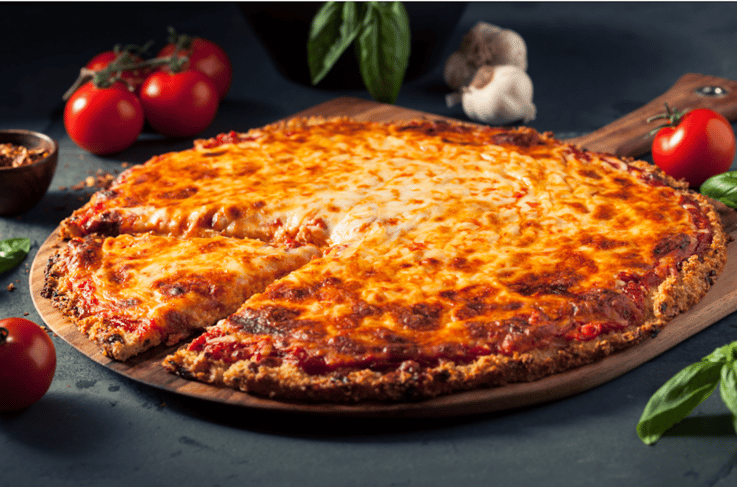 Are you a pizza purist? Do you cringe when a friend says, "I'd like pineapple, salmon, and mashed potatoes on mine"? Now that might be fine for some, but I say, "Hold the toppings!" It's time to celebrate the singular cheese pizza.
The origin of pizza isn't exactly known, but many believe the ancient Greeks started it all by covering their bread with oils, herbs and cheese. That sounds like a pizza, right?
The Romans also developed a version of the pizza. Using bay leaves for flavoring, the Romans topped the dough with cheese and honey.
When it comes to modern pizza, we turn again to Italy and the city of Naples. The Neapolitan flatbread created the beginnings of the pizza we know and love today. The Italians topped their pizza simply with mozzarella cheese made from high-quality buffalo milk.
Eventually, pizza made its way west. The first pizzeria in the U.S. opened in 1905 in New York's Little Italy. Then, it took more than thirty years for the pizza to travel west. The D'Amore family introduced pizza to Los Angeles in 1939. But the popularity of pizza in the U.S. rose dramatically following World War II. Veterans returning from the Italian campaign, who had been introduced to Italy's native cuisine, led to the increase in pizza consumption. It's been a great love affair ever since.
For more than 15 years, Quikstone has helped pizza restaurants across the country with funding to expand, repair or replace equipment, add online ordering, increase inventory, and hire staff. Quikstone can help merchants of all kinds with just about any business need. Contact us today for a free, no-cost or obligation consultation to see how much you could qualify for.