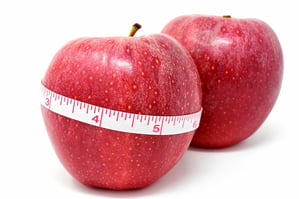 Dietary trends have a tremendous impact on all aspects of the food industry and staying abreast of these trends allows you to capitalize on growing demand. Here we take a look at the top trends affecting the food industry and why their inclusion on your menu is important.
1. Organic
Many people have chosen to forgo foods that have been grown with hormones and pesticides and have instead opted for organic options. These foods, while with a slightly higher price tag, are of much higher quality. Both the flavor and nutritional aspects of organic foods have been shown to outshine their mass-produced counterparts.
2. Gluten Free
While many people choose not to eat gluten due to allergies, others have done so as a precautionary measure and even simply because they have friends or family members who have chosen to go gluten free. This has created a niche market that any restaurant can target with small menu additions.
3. Vegetarian
Many people have decided to cut meat out of their diet while still utilizing other products derived from animals. Vegetarian diets have exploded over the past two decades as an increasingly health conscious society has recognized the dangers of red meat and animal fats.
4. Vegan
Those who take it a step further and cut out all animal products are known as vegans and this segment of the population has grown, although not as quickly as their vegetarian cousins. Most vegans are very strict in adhering to their dietary lifestyle and finding quality restaurant food can be a challenge for these individuals. While there are restaurants that specialize in vegan cuisine, it is a good idea for restaurant owners to open up a section of their menu for these items.
5. Good Fats
Omega 9's, or monounsaturated fats, have been proven to provide many health benefits to those that consume them in appropriate amounts. Lowering blood pressure and regulating sugar levels are two big benefits of good fats and consumers are actively seeking out products that contain them.
6. Juicing
Juicing came into the mainstream in the late 90's and while there are some concerns about juicer's sugar intake, juicing can be extremely beneficial when implemented properly. The big trend in juicing is eliminating many of the fruit sugars and replacing them with vegetables to lower the calorie count. Lower calorie juice drinks and smoothies are widely being used as a way to supplement vitamin deficiencies.
7. Say No To Sugar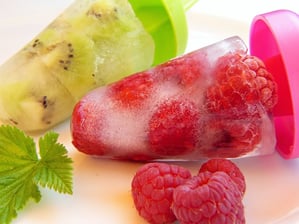 Sugar has become public enemy number one in the eyes of nutritionists and health conscious consumers. The consumption of soda and sugary snacks is now being likened to smoking cigarettes. With that in mind, finding ways to offer sweet options without utilizing processed sugars should be a priority.
8. Herbal Remedies
Herbal remedies have been used for thousands of years and their incorporation into modern cuisine has been met with rave reviews and increased demand. Some restaurateurs have gone as far as developing the theme of their restaurant based on these dishes.
9. Super Foods
Many varieties of super foods have hit store shelves and the demand for these items has continued to increase as research has revealed their numerous health benefits. Super foods such as acai and jackfruit are becoming extremely popular and finding ways to incorporate them into your menu will make your dishes more nutritious and can help in marketing the rest of your menu.
10. Activated Charcoal
Activated charcoal has become a staple ingredient of detox drinks, however, there have been mixed results. The main function of consuming activated charcoal is for a digestive cleanse. While this may not be the best thing to market at a restaurant, coffee shops, produce stands and juice bars stand to benefit for its inclusion.
With over 12 years in the business, Quikstone Capital Solutions has proven to be a trustworthy and knowledgeable lender specializing in small business funding. Over 60% of our clients are renewals looking to continuously grow their business. Whether you need cash for emergencies, cash to cover unexpected costs, or if you're looking to make long overdue improvements, Quikstone Capital can help.