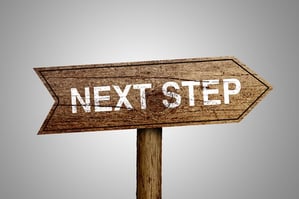 Once you've been in business for a few years, you may feel like you've gotten to a good place. If your small business is doing well, establishing a client base and making some profit, you should feel pretty good about the way things stand. Many small businesses fail, and yours is growing and supporting itself from month to month and year to year.

Still, you have goals and plans. You're not one to be happy with the status quo. There's no "good enough" in your vocabulary. You want to grow and take over more market share with each passing month. And while you're working diligently to accomplish these goals, you should consider every tool that could help you get there even faster.

A merchant cash advance is one of those tools -- a way to get a larger amount of cash than you could save in many months, which could help your business grow faster and better than bootstrapping alone. A merchant cash advance (MCA) could be a good next step for your business, even if you don't technically need it for your monthly cash flow.

Reasons to Take Advantage of MCAs

What could your business do with a lump sum of cash? Take a few minutes and dream about it. Chances are, those dreams have something to do with expanding, marketing, or improving your operation in some way to make it more lucrative. A merchant cash advance can open up new opportunities for you to grow your business faster than you could on just your monthly cash flow alone.

You know your business better than anyone else. Where there are weaknesses and ongoing frustrations, what is necessary to strengthen and resolve them? Usually, money is needed -- more money than you have access to at one time. If it isn't money that's required, then it's probably time, which ends up being money eventually -- money to hire more staff to take care of the problem, or time you spend taking care of it, which costs you money in sales and other job duties you need to forego in the meantime.

Even when your cash flow continues to be sufficient to take care of the business's needs, it's impossible to predict what is around the next corner or what the next day will bring. One day everything is going along fine, and the next day, your old stove breaks and you are forced to close down (or become a sushi restaurant).
How Merchant Cash Advances Work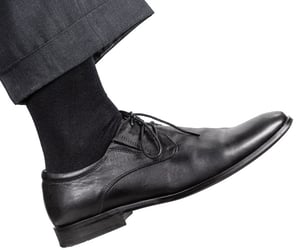 You don't need collateral to apply for a merchant cash advance. You don't need particularly good credit either, if you have what providers really want -- a track record of strong sales over the previous four to six months. Everything is taken into consideration, but poor credit usually won't keep you from getting an advance if other factors are positive. The application process is much simpler too -- no tax records or obscure forms to find. Once the simple application is complete, you will find out about approval within a few days and have your money in a week or two.
The agreed-upon payment percentage is taken directly from your daily sales until the amount and fees are satisfied, usually within six to 12 months. But here's a big advantage to MCAs: on a slower sales day, you pay less because it's a set percentage, not a set amount. And if it takes a little longer to repay the advance, that's okay. There's also no set time frame for repayment, as long as the percentage you agree on is taken out each day. Safeguards like this will ensure that the business doesn't get seriously behind or go under because of the MCA.
Quikstone Capital Solutions is your funding partner for merchant cash advances, providing the working capital your business needs to get to the next level.