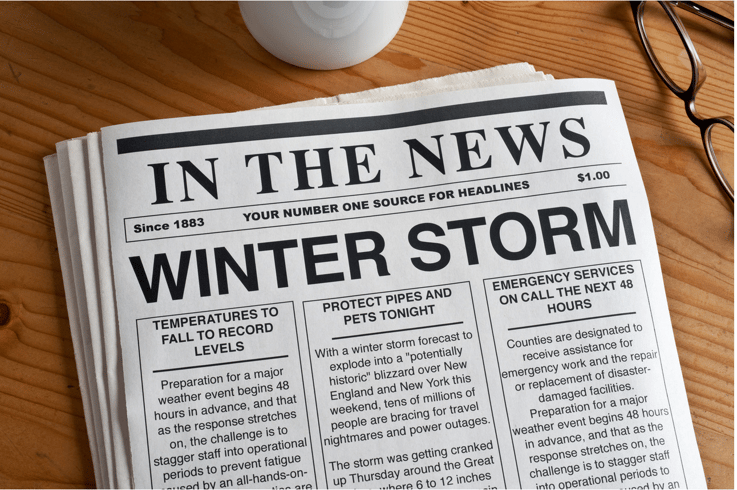 Winter Storm Elliott affected the U.S. from coast to coast. The storm's chilling effects, from record cold and snow to the loss of electricity from high winds, downing trees, and power lines, were felt across much of the nation.
If your business has been affected by Elliott or another weather event, here's some advice from the Small Business Administration for hiring a reliable contractor or restoration company to help with clean-up and repairs:
Get recommendations from companies you know and trust.

Ask contractors for IDs, licenses, proof of insurance, and references

before

paying for services.

Search online for the company's name with words like "scam" or "complaint."

Pay by credit card or check if possible, but never with cash, gift cards, or through wire transfer companies like Western Union or MoneyGram. And only pay in full after the work is completed and you're satisfied with it.

Get a contract. Never rely on a handshake. Make sure all promises are in writing and you understand what you're signing.
To learn more about ways to prepare for, deal with, and recover from a weather emergency – visit ftc.gov/WeatherEmergencies. The Small Business Administration also advises businesses about preparing for emergencies, and the Department of Homeland Security's "Ready" initiative has toolkits for business in English and Spanish.
If you suspect a scam, report it to the FTC at ReportFraud.ftc.gov.
If you need cash right now to get your business back on track after this winter storm, Quikstone Capital Solutions can help. Quikstone has an A+ rating with the Better Business Bureau, and 80% of our merchants are repeat customers. A merchant cash advance from Quikstone is fast and easy. There's a simple one-page application, and no collateral is needed. If your business accepts credit cards, you could qualify for up to $250,000.
Already a customer? Call about renewal opportunities!