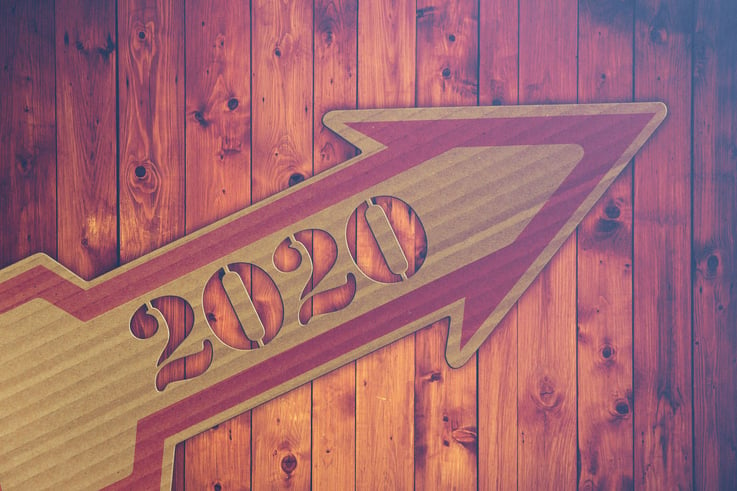 We have a lot of things to be on the lookout for when we welcome the new decade into your restaurant. With that being said I will highlight some trends that you and your restaurant will need to be thinking about and how you can make appropriate changes to stay competitive as well as relevant with the times. Here are five trends you and your company need to be ready for.
Delivery Is Key
With the increase of delivery applications and business popping up it is to be expected that your restaurant will need to offer some sort of delivery service. It is up to you and your company to figure out which is the best fit for you and the staff you have available. Whether that is allowing an outside company to do that for you or hiring on staff that would do all of your deliveries in house. Delivery service is simple and easy for your customers so it's no wonder that delivery service has tripled since 2016.
Online Ordering Feature
Your restaurant needs to have some sort of online presence to include not only the menu but an option to order that food as well. Most research shows that the buying trends will happen this way as your customers may prefer the ease of delivery or take out options. Making this as easy as possible so that the order is made quickly but also correctly will be crucial when it comes to your online presence enabling the ability to order your food. The easier this process is for your customers can almost guarantee they pick your restaurant again over your potential competitor.
Transparency
Your customers are more health aware than any other generation before them and this is something your restaurant needs to understand. Your customers appreciate the ability to see exactly what is used in their food and how it is prepared. Details like the ingredients from the seasoning all the way to if the food being used is in sustainable production. About 25% of American adults are actively trying to manage what and how they eat in efforts to manage, stop and cure illnesses.
Limited Time Offers
As of lately you will see a lot of companies offering items for a limited time only and their sales sky rocket. We can all see the madness when McDonalds offers the McRib and people buy copious amounts of this sandwich and as of recently when mass hysteria took over about the Popeye's chicken sandwich. These are just a few of the success stories and another trend we see being very profitable for your restaurant as you introduce those limited time items to attract customers to dine with you.
Embrace Technology
The better you understand your customers and what can be changed or what is working amazing for your restaurant the better your ability to make changes. Table kiosks or online surveys can help capture these metrics and provide feedback. So, you need to embrace the use of technology whether your company uses it for food orders, payment or feedback. This can help provide an experience to be consistent and tech will be a huge enabler. This also provides a platform to give your customers the most information possible before hand so that their experience is as easy and simple as possible.