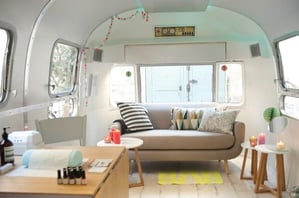 Once upon a time, you could have almost any service arrive at your doorstep. From the milkman to the paperboy, many of these services have faded away. One industry that is beginning to capitalize on the direct to customer trend is the salon business. Mobile salons are the latest craze in several parts of the country and are becoming more common as the business proves to be very profitable. As an extension to your store front, enabling your salon to travel can put you on the cutting edge of the industry.
Purchasing your Vehicle
The first step in establishing your mobile salon is purchasing your truck or RV. This will be the biggest investment in your business so you need to research and choose a vehicle that will fit all of your needs. Having enough space as well as the infrastructure to power all of your equipment is of the utmost importance when choosing your vehicle. It's best to go with a new vehicle as it will be more reliable and require less initial maintenance. The last thing you want is for your salon to be stranded in a non-profitable area.
Designing your Mobile Storefront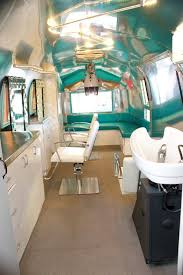 From the inside out, your truck or RV will serve as a mobile billboard for your brand. Designing your truck to appear classy and clean will make potential clients more willing to try something new. The feel of the inside should be as close to that of your physical store as possible. You want to be able to bring your service to the customer without sacrificing any of the luxury of your high end boutique. Consider hiring a professional artist to design the outside of your truck to make it pop. Be sure they make your brand prominent and recognizable.
Hiring Dedicated Staff
Your physical location is going to be what keeps your business open. You do not want to take any resources away from a business that is already flourishing. Hiring a dedicated staff for the mobile side of your salon is important for maintaining continuity throughout your business as well as increase salon sales. As these staff members will be away from the physical location, you need to ensure you hire people who are self motivated and have a good work ethic. You also need to hire professionals that have the skills to perform any and all of the services you will offer.
What Services to Offer
It is not realistic to mobilize all aspects of your salon. You'll want to choose your most popular services as well those that have the highest profit margin. You'll want to include your traditional services such as hair styling, nails and facials. You should also consider offering services that can be geared towards specific events that your will be a vendor. Some of them can include temporary hair coloring for sports events as well as massage services for all day concerts or business conventions.
Choosing your Locations
There are several places where your mobile salon can flourish. Hotels and tourist attractions are great places to start with as you will have potential customers that are not familiar with the local businesses. Clients can include vacationers and business travelers who need to look their best. These are people who have a need and will be very appreciative and more than capable of paying the price for your service. Special events such as concerts, business conventions and sporting events can be great places to post up your salon. This will give you an opportunity to offer specialty services that are geared towards these specific demographics. Downtown areas that have business such as clubs and bars can be a great place to consistently locate your salon. Most times these are consumers who are out to spend money and have a good time. Offering the opportunity for them to change and update their look right before they enter the club is a great revenue opportunity.
Funding your Mobilized Salon
The salon industry is a constantly changing business. Capitalizing on trends in a timely manner is the only way to stay on top. Salon trucks are a newer business model and can be the growth opportunity that takes your brand to the next level. Quikstone Capital Solutions has worked with the salon industry extensively, providing merchant cash advances to increase salon sales.